Run both In-Stream (Pre, mid & post roll) video and Out-Stream (In-banner) ads directly from the Bucksense console.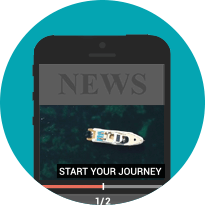 In-stream video ads are within the video player itself and are injected into the stream that is being sent to the user's video player. They run before (pre-roll), during (mid-roll) or after (post-roll) a video.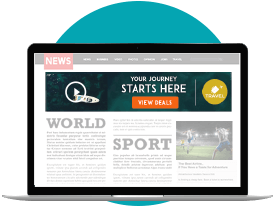 Out-Stream (In-banner) video ads are a form of out-stream. They are banners with videos embedded in them and are available on a wide range of placements.
Video Optimization is based on video ad segments (¼,½, ¾ and complete). For example, you can optimize your campaign so that you bid only on placements where users watch at least ½ of your video ad.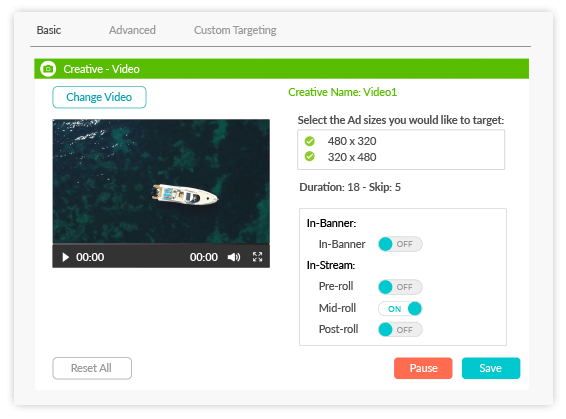 Video Reports track all events to capture data on total played, segment length, skipped etc.
Use your Ad Tags or our server (MP4, AVI, FLV, MKV, MPEG) & optimize buying by segment (start, ¼, ½, ¾, end). Create your ads in the Video Creatives section by selecting one of the following:
VAST Tag URL - allows you to enter an URL that points to your VAST xml.
VAST XML - upload the code containing your video.
Or, if you don't have an ad server, you can upload the video to us and we will serve it for you.