To reinforce your acquisition efforts, you need to retarget customers with meaningful communication and bring them back to your app. Using first party data, Bucksense has the tools to build a profile on your users based on their actions, even if they have only opened the app once.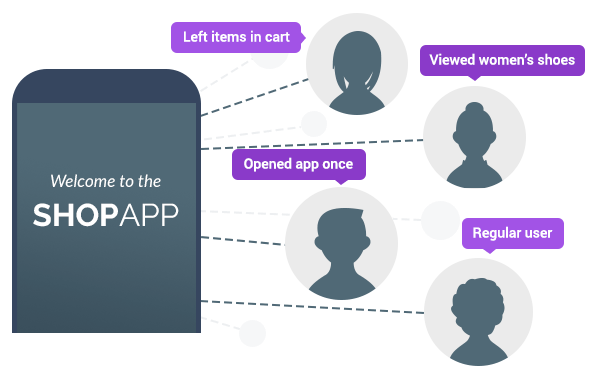 Retargeting your Users
Buckesense leverages customer profiles to retarget them outside of the app with relevant and personalized media. Using deep links, we place content on other apps that will bring the user back to your App.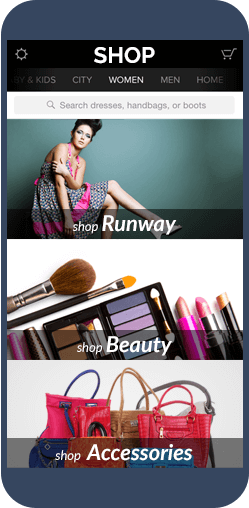 Customers retargeted with personalised media
Deep links take users back to the app (no SDK required)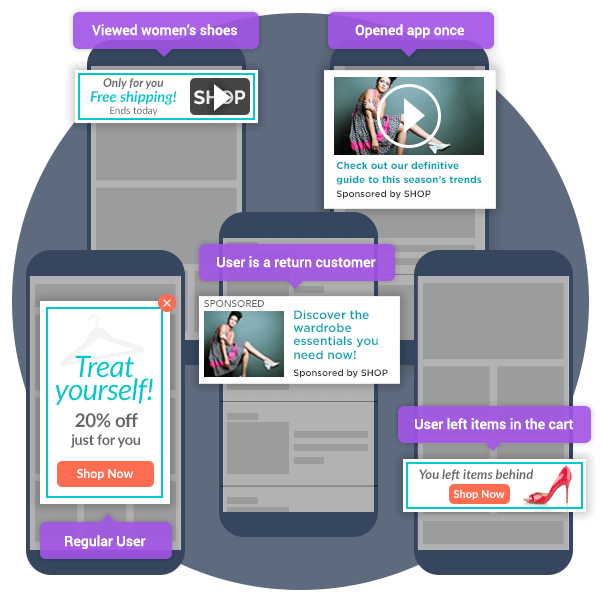 The Benefits
Attracting a new customer will cost your company 5 times more than keeping an existing one! That's where Bucksense steps in!

Maximizes the customer lifetime value
The online ads help keep your products or services on the visitors' minds and increase the customer lifetime value by greatly extending the amount of time a prospect will remember your business.
Increases the conversion rate
Since the vast majority of people who first visit a website are not ready to buy, retargeting increases the likelihood of reaching people who finally are ready to buy, because they have already accomplished the first step: visiting your website. Therefore, prospects who click on a retargeting ad are much more likely to have an Internet of purchasing.